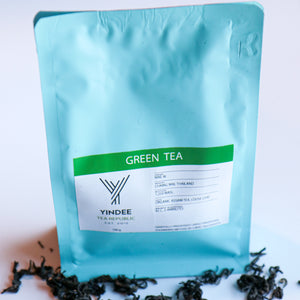 Fair Trade Green Tea
This is some of the best loose leaf green tea you will ever drink! 
The tea is a delicate organic mountain tea from Mae Ai, Chiang Mai.
Yindee Coffee Roasters is family owned, driven by the desire to fuel community and kindness. Our coffee brings friends and family together with happiness. It is the perfect centerpiece for any gathering.